By Summer Grace / EQ Media Agency
North Salem, NY — Sept. 10, 2020 — Sixteen combinations crossed the timers in the first round of the $3,000 Open Jumpers 1.40m, the first jumper class Thursday morning at the 2020 Old Salem Farm Fall Series Horse Show. Of the original entries, six pairs advanced to the jump-off where Nayel Nassar and Evergate Stables LLC's Igor Van De Wittemoere laid down  a second clean and fast round to take the top honors. Both jumper and hunter competitors returned to iconic Old Salem Farm for the second day of the opening week of the series. With the safety standards set in place, Old Salem Farm is pleased to welcome back its exhibitors for three exciting weeks of elite competition. Pinning at the top of all three over-fences classes, Kali Jerman and her own Quavitz bested the Green Hunter 3' and 3'3" division. 
Nassar and the 12-year-old Belgian Warmblood gelding (Cooper VD Heffinck x Dahlia VD Heffinck) are a new pairing. They began competing during the final few weeks of the 2020 Winter Equestrian Festival, just before the nationwide shutdown. 
"I've had Igor approximately six months, with the majority of our time together having been during the shutdown, so I feel like I am just getting to know him in the show ring," he said. 
Lack of experience together in the show arena didn't deter the team as they crossed the jump-off timers in a blazing 40.216 seconds with all rails still standing. 
"This isn't typically a horse that you have to worry about covering ground because he is usually right up there with the fastest competitors," Nassar said. "I knew that he naturally had a ton of ground speed so I was not pushing him to run flat out, I just used his natural pace to my advantage and let him cruise around." 
Kali Jerman and Quavitz Three-Time Winners in the Green Hunters 3' and 3'3" Division
Kali Jerman and her 5-year-old Hanoverian gelding (Quantum x Carpfen) proved a force impossible to beat in the jumping phase of the Green Hunters as the duo picked up blue ribbons for all three rounds. 
"I just imported this horse in the spring and he was originally just riding at the 2'6" height," Jerman said. 
She added that he has only been able to do a few shows at 3' due to the pandemic. "We are hoping to reinstate his green card for next year as well," she said.
Young jumper athletes in the 5 and 6-Year-Old Young Jumpers were also given the chance to explore their surroundings before tomorrow's $1,000 5 and 6-Year-Old Young Jumper Championship. Matthew Boddy and Gotham Enterprizes, LLC's 6-year-old American Warmblood mare, Little Lumi (Indoctro x Lumina), were the victors of the class as the only fault-free combination. 
The $75,000 Grand Prix of Old Salem, presented by The Kincade Group, will take center stage on the third day of competition Friday, Sept. 11. Hunter, pony and equitation competition will also be featured.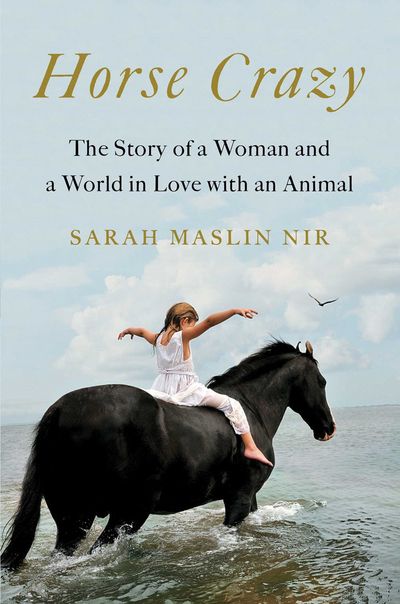 Avid readers should stay tuned for the weekend's events. Sarah Maslin Nir plans to make an appearance Sunday, Sept. 13 for a signing of her book, "Horse Crazy: The Story of a Woman and a World in Love with an Animal."  Keep up to date with all the latest at oldsalemfarm.net or on the Old Salem Farm social media pages. 
Final Results: $3,000 1.40m Open Jumper Stake 
1 IGOR VAN DE WITTEMOERE: 2008 Belgian Warmblood gelding by Cooper VD Heffinck x Dahlia VD Heffinck
NAYEL NASSAR, Evergate Stables, LLC: 0/0/40.216
2 VENICE BEACH: 2009 Hanoverian mare by Voltaire x Escado
RODRIGO PESSOA, Artemis Equestrian Farm LLC: 0/0/41.142
3 BIBLOU DU PERRON: 2011 Selle Francais gelding by Old Chap Tame x Saga De La Cense
STEVEN BLUMAN, Steven Bluman: 0/0/41.797
4 CHARLY GLB
CHELSEA MOSS: 0/0/42.583
5 MANHATTAN: 2011 American Warmblood gelding by Metropolitan x Lumina 2
GEORGINA BLOOMBERG, Gotham Enterprizes, LLC: 0/4/40.226
6 JORKA VAN DE EILANDHOEVE: 2009 Belgian Warmblood gelding by Enrich V/D Withoeve x Silka
MARTHA REDMAN, Martha Redman: 0/12/41.528
7 COCO STAR DES GY: 2012 Selle Francais gelding by Namelus R x So Sweet D' Halfa
ANNA DRYDEN, Martin Canet: 1/81.500
8 DARRY LOU: 2008 Dutch Warmblood stallion by Tangelo Van De Zuuthoeve x Venus
JENNIFER GATES, Evergate Stables, LLC: 4/71.930
9 CAPITAL COLNARDO: 2005 Holsteiner stallion by Colman x Kosma Shiva I
JENNIFER GATES, Evergate Stables, LLC: 4/73.036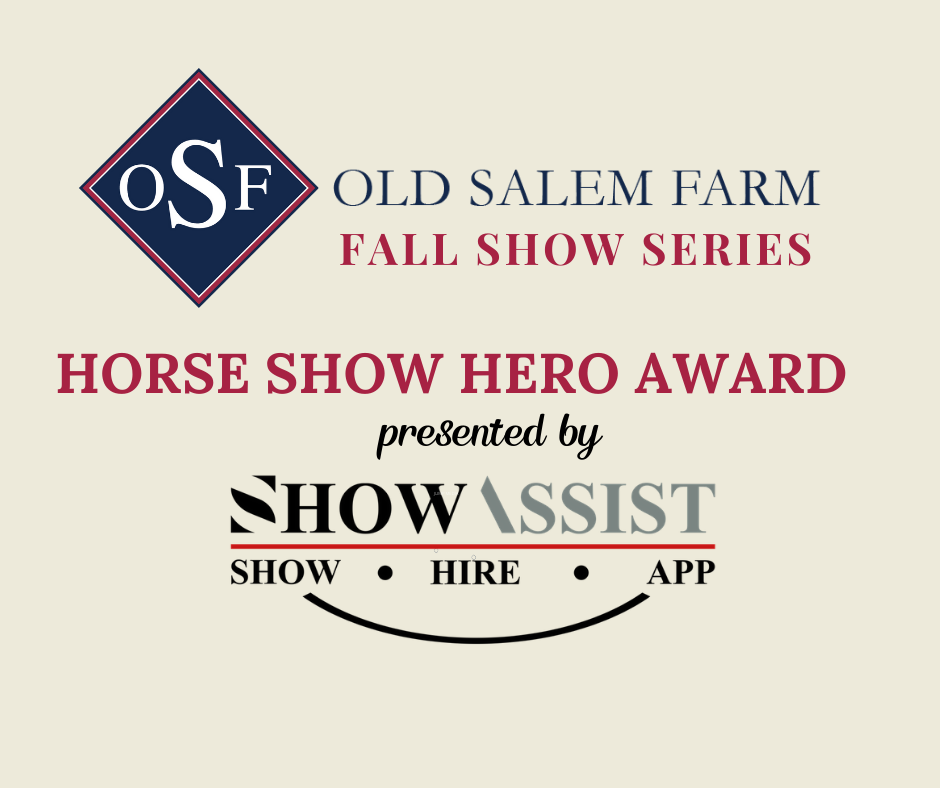 Nominate Your Horse Show Hero
Click here to nominate your Horse Show Hero for an award that honors your most valued groom, stall cleaner, body clipper, braider, bodyworker, night watcher or other support staff. The lucky winner will receive a $500 VISA gift card. The Horse Show Hero award, presented by ShowAssist, will be presented before the start of the $75,000 Old Salem Farm Grand Prix, presented by The Kincade Group, on Sunday, Sept. 13.