NORTH SALEM, N.Y. – May 8, 2020 –The Old Salem Farm leadership is proud to announce the addition of equestrian professional Kara Hanly Raposa to the top-notch team of trainers at the iconic Westchester facility.
"We are all excited to welcome Kara to the team," said Scott Hakim, president of Old Salem Farm. "Her impeccable horsemanship and standard of excellence align perfectly with the values that are important to all of us at Old Salem Farm."
Most recently, Raposa has worked with close friend Lynn Jayne at Our Day Farm training, showing and teaching riders the finer points of competing in the equitation, jumper and hunter divisions. "We've spent winters in Wellington competing and coaching and helped juniors and amateurs achieve their goals at Kentucky, Devon, Great Lakes, Maclay Regionals and indoors."
Raposa's equestrian education and work experience were fostered by the best in the business. She grew up nearby in the Westchester area and rode at Boulder Brook with Jimmy Toon and Coker Farm with Judy Richter. After her junior years, she worked for Olympian Norman Dello Joio and Show Jumping Hall of Famer Rodney Jenkins.
"I've been lucky enough to be around great professionals my whole life," Raposa said. "I am known for training and riding hunters, but I actually started as a jumper rider. When I was with Rodney, I competed in grand prix."
One of Jenkins' trademark skills was moving effortlessly from the jumper ring to the hunter ring. He influenced Raposa and she began to ride more and more hunters. She went on to work for Tom Wright and earned acclaim as an elite hunter rider.
For many years, Raposa trained at her family farm in Clinton, New York. She has three children, two sons Riley (22) and Connor (18). Her daughter Schaefer (26) inherited her talent in the saddle and love for horses. Schaefer Raposa was an accomplished junior rider and won the coveted Pessoa/USEF Equitation Medal Finals in 2011. She went on to ride on the Southern Methodist University NCEA team and currently plans to continue riding in Europe.
Raposa has led multiple hunters to championships at the country's most prestigious competitions. In 1990, Raposa, in her first year showing hunters during indoors, and Arrivaderci, owned by Frances Lindner, were the Regular Working Hunter Champions at the National Horse Show. They repeated the honor in 1991 and Raposa was awarded the Leading Hunter Rider title.
In 1992, Raposa rode Pappy Clifford for Robin Patton to the Regular Working Hunter championship at the National Horse Show and again won the award for the Leading Hunter Rider. At The Devon Horse Show and Country Fair in 1995, she and Pappy Clifford, who had been purchased by Joanie Goodman, earned Regular Working Hunter championship and she was again crowned the Leading Hunter Rider.
Over the years, Raposa has trained riders for all the rings. "I like all of it," she said. "I like teaching and bringing kids and adults along and I like working with young horses. I like it all."
Raposa assumes her new role at Old Salem Farm June 1. "I'm excited about the opportunity to work with Scott (Hakim) and the Old Salem Farm team," she said. "Returning to Westchester feels like everything is coming full circle. Obviously, Old Salem Farm is a world-class facility and a great place to show and train and I am honored to be a part of its rich heritage."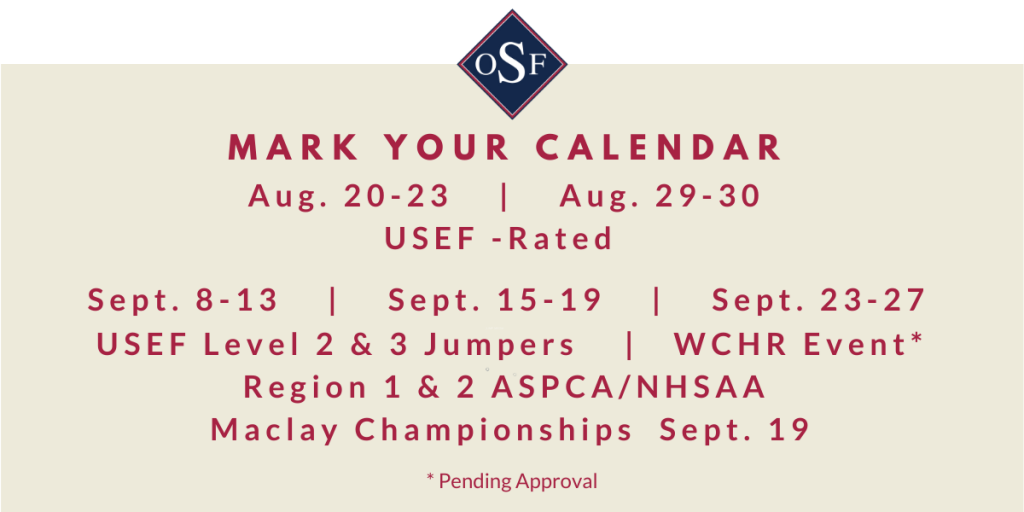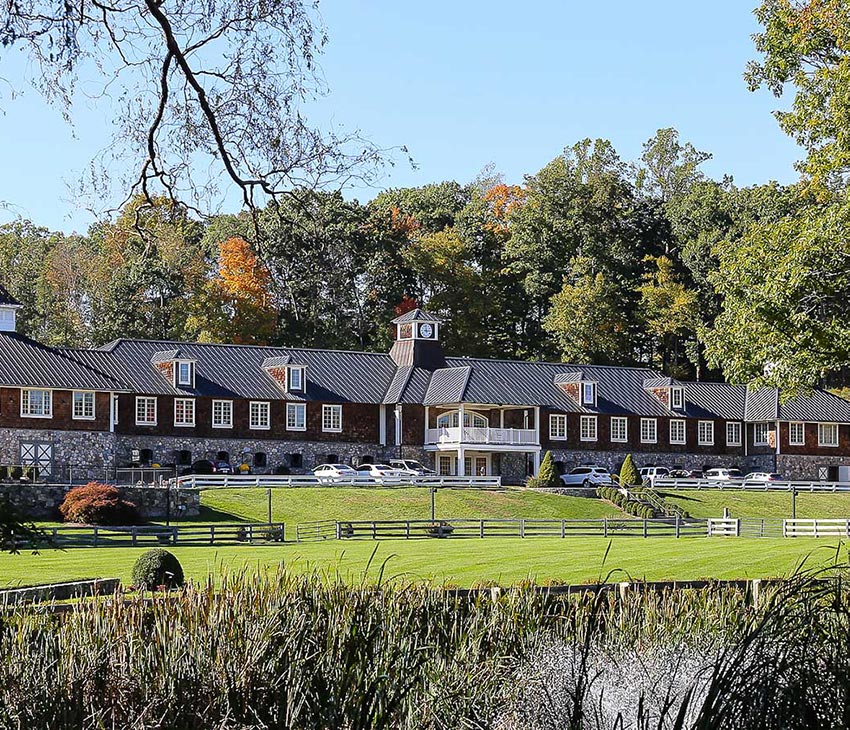 Located just one hour north of New York City, Old Salem Farm is known as one of the finest equestrian competition venues in North America. Its beautifully manicured grounds host the world's elite horses and athletes. Events on the property draw spectators from Westchester County and beyond who delight in strolling the grounds, shopping on boutique row, enjoying a range of culinary options while watching equestrian sport at its best.
Over the years, Old Salem Farm has hosted United States Olympic Team Selection Trials and Longines FEI World Cup™ qualifiers, FEI North American Youth Championships and ASPCA Maclay Regionals. Olympic stars such as Beezie Madden, McLain Ward, Leslie Burr-Howard, Daniel Bluman, Mario DesLauriers, Beat Mändli other world-class equestrians, have competed at Old Salem Farm throughout the years.
Old Salem Farm, a 120-acre boarding and training facility with 90 permanent stalls, is the ideal learning environment for area clients to achieve their goals.
For more information, visit OldSalemFarm.net